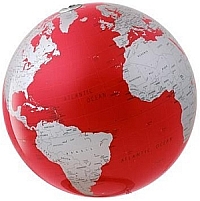 Welcome To LuvMyDog Worldwide


LuvMyDog are dedicated to contributing to the safety of your dog by providing only the highest quality equipment and accessories made to last. Our customers have individual requirements, from dog owners, dog clubs, dog groomers, professional trainers, security services, emergency services, retailers and wholesalers.

We pride ourselves on superior customer commitment and believe in offering a service second to none. LuvMyDog provide for customers worldwide with prices and delivery constantly monitored to be amongst the most competitive available.



Quality equipment adds to the welfare of both dogs and their owners. A well made and long lasting piece of equipment becomes familiar and more comfortable over time giving a quiet confidence to allow time to enjoy the more important moments together.


While a quality piece of equipment may appear more expensive it may never need replacing where pet shop products can be changed for a new one every year. Over time the savings can be substantial and quality equipment actually costs less. The savings extend to the environment too, fewer items made uses less resources and helps reduce the footprints of millions and millions of dog owners.