Audenham Equestrian Selection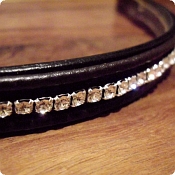 Audenham products are renowned for high quality materials and craftsmanship, their attention to detail in the hand crafted leatherware is second to none. The inclusion of Swarovski Crystal Elements combined with English bridle leather reflects this commitment to raising the standards.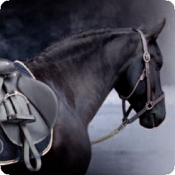 All Audenham English bridle leather reins are handmade using only the premium quality English bridle leather crafting a long lasting and supple piece that will age beautifully over time. All reins are hand cut and hand finished using traditional time served techniques by a master craftsman, offering rounded and smoothed edges for comfort combined with double stitching for strength and security.

The hand finishing allows us to carefully monitor the quality and makes every pair of Audenham English bridle leather reins personal and unique.